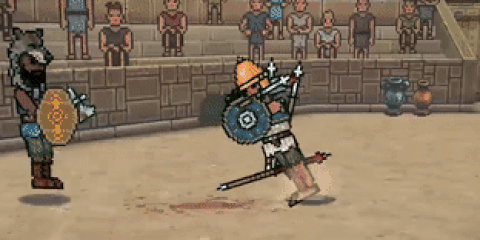 Hop into the sandals of a gladiator and fight for glory in epic arena battles!
Gladihoppers is a wacky 2d physics gladiator battle simulator where the mix of the 2d physics and regular 2d animation offers a fun and original gameplay quite unlike your average gladiator game. The combat system features two different battle stances for your gladiator, each with their own directional attacks of varying power and speed that allow for more dynamic and interesting battles.
Released on December 19, 2018.